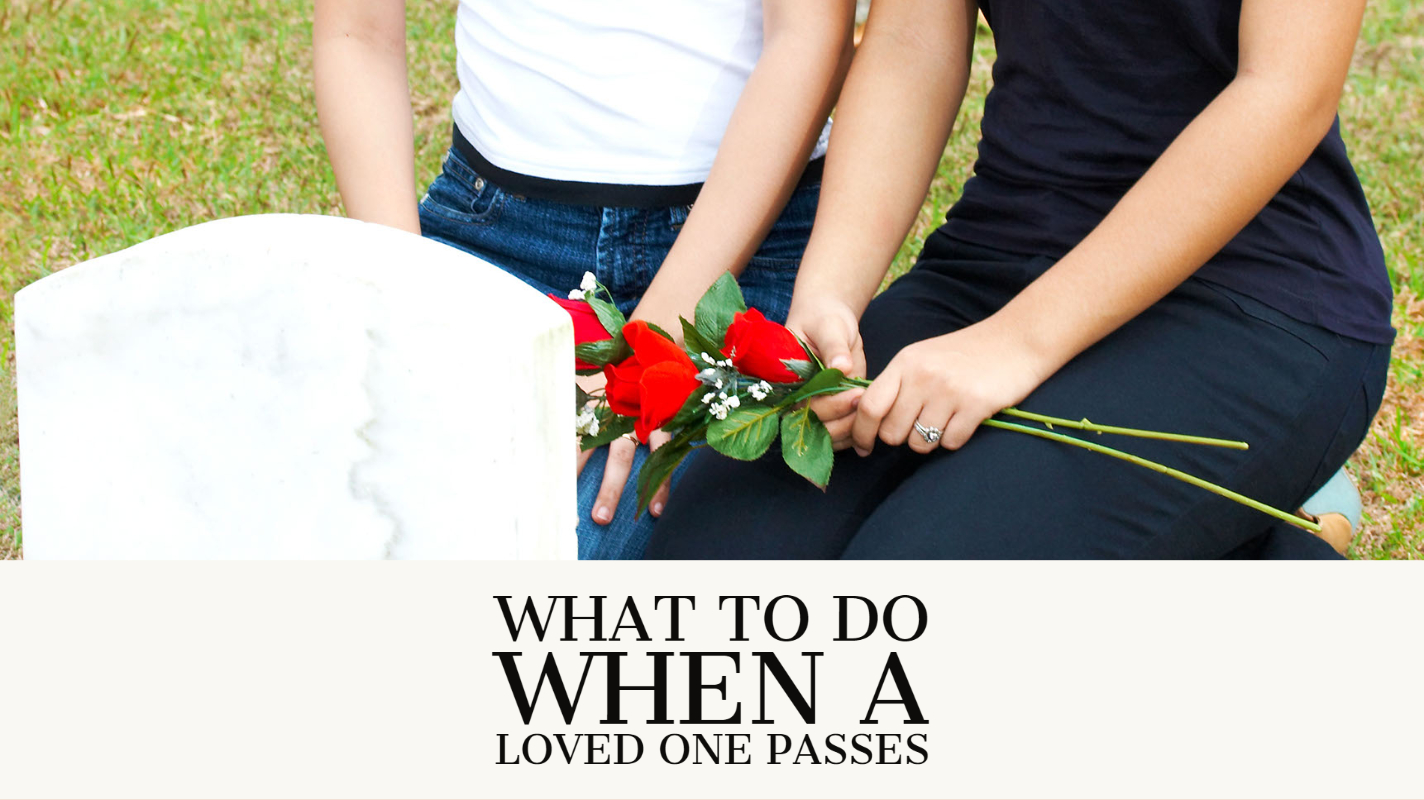 The death of a loved one can be a traumatic event. Accidents and other unintentional events are the third leading cause of death in the U.S. Deaths that occur due to accidents bring both grief and surprise.
However, even if your loved one is in a hospice facility and their death was expected, it is no less traumatic. You will still experience grief and loss.
Although you are experiencing these powerful emotions, you will still need to take care of your loved one's final arrangements. You will also need to take care of yourself so you can stay on top of everything that needs to be done.
Here are nine steps to take after a loved one dies:
Make Funeral Arrangements
One of the first steps to take after a loved one dies is to make funeral arrangements. Fortunately for many people, funeral homes offer funeral preparation services. This means that you might have very few decisions to make because your loved one might have already made them all.
Generally speaking, advance planning for funerals takes a few different forms:
Planning only: Your loved one makes some non-binding decisions about the funeral arrangements. The goal is to cut down on the steps to take after a loved one dies that fall onto your shoulders. However, the funeral arrangements are not paid for. Instead, the estate or the survivors take care of the cost. Since the decisions are non-binding and no money was deposited with the funeral home, the family can override the loved one's decisions.
Planning plus a purchase: Your loved one buys a burial plot and makes some decisions about the funeral. By buying a burial plot in advance, you are relieved of making that purchase from the steps to take after a loved one dies. However, since no money was deposited above and beyond the burial plot, the decisions your loved one made are non-binding and you can disregard them when planning the funeral.
Pre-paid funeral: In this option, your loved one selected how they want their funeral arranged and entered into a contract with the funeral home for exactly those funeral arrangements. But unlike the other two options, your loved one paid for the funeral in advance. This means that the funeral home is contractually obligated to provide the services as requested by your loved one.
If your loved one pre-paid for a funeral, the contract will probably be with their will or other important documents. Regardless of whether the funeral was pre-paid, having your loved one's funeral preferences will cut down on your steps to take after a loved one dies.
Find the Will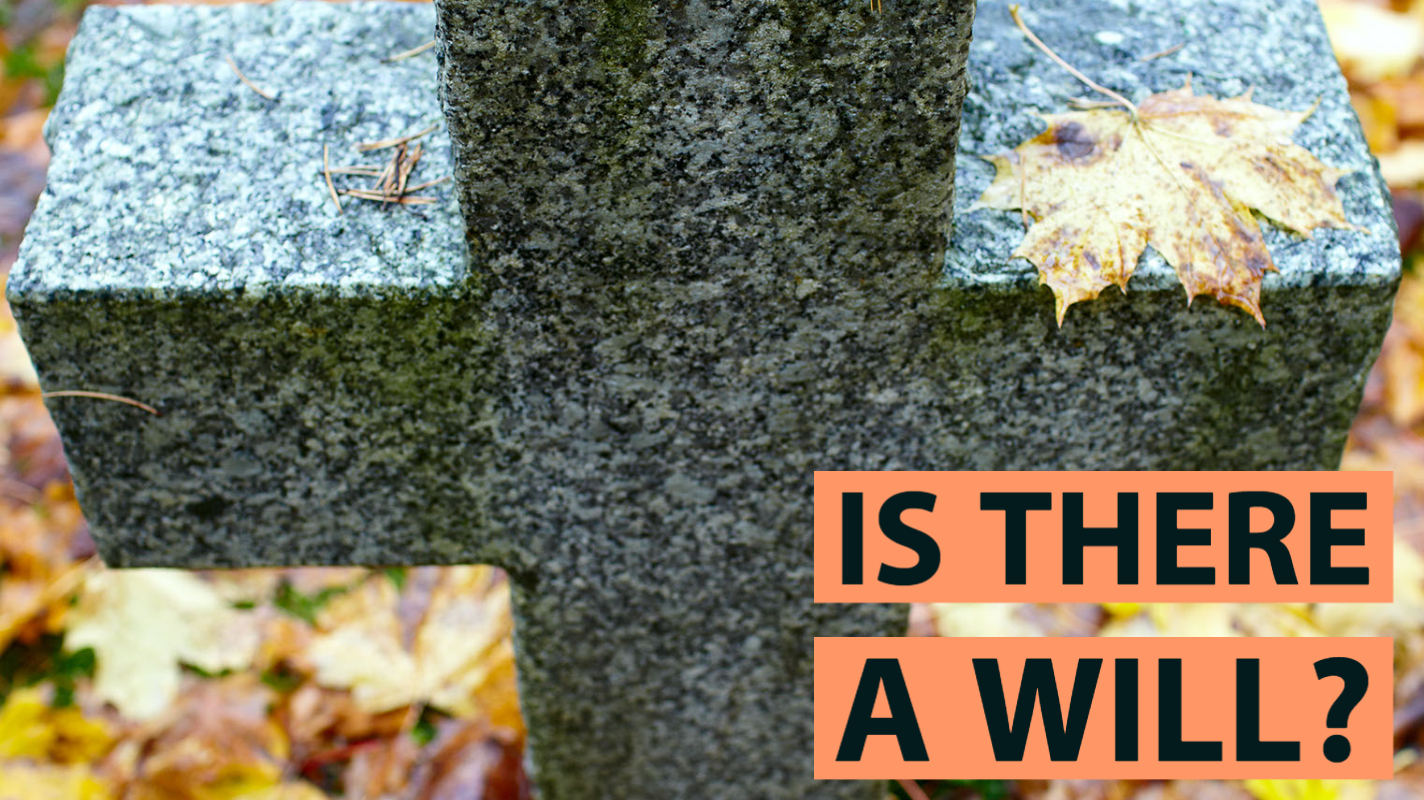 A will is a legally binding directive to a court for distribution of an estate. Unless the will is legally defective in some way, a probate judge will follow the will to the letter. This means that finding a will is one of the most important steps to take after a loved one dies.
Some of the ways that you might use to find a will include:
Determine if your loved one has a safe or safety deposit box. They might have stored their will along with their valuables.
Look for your loved one's important documents. They might have kept their will with their birth certificate, passport, social security card, and other legal documents.
Determine if your loved one had a lawyer. While family lawyers can write wills and litigate probate cases, you will likely be looking for someone who specializes in "estate planning," "wills and trusts," or "elder law."
Talk to your loved one's friends and other relatives. Sometimes, wills come up in conversation and your loved one might have told someone where their will is located.
If your loved one did not leave a will, or you cannot find their will, the court will apply the rules of intestate succession. These rules are determined by state law and define how the estate will be divided in the absence of a will.
Generally speaking, when someone dies without a will, their spouse and children will inherit their estate. If there is no spouse or children, the estate goes to their parents. If the parents are deceased, the state is split among your loved one's siblings.
In most probate cases, one of these forms of kinship will be satisfied. However, occasionally, there are no parents, siblings, or children. In this case, the court will send the inheritance to the "closest living relative." Often this means a cousin or group of cousins will inherit your loved one's estate.
Identify Your Loved One's Financial Accounts
If your loved one left a will, the will likely lists all the financial accounts used by them. For example, the might have:
A checking account
A savings account
A brokerage account that holds their investment portfolio.
Life insurance policy number. Your loved one's insurance agencies can probably find the insurance policy.
A retirement account, such as a 401(k) or IRA
A pension account
A loan or mortgage account
Finding all these accounts could be important to distributing the estate. After all, the estate cannot to probate for distribution unless the assets can be found.
Being serious about these steps to take after a loved one dies will help you and your loved one's heirs. Without these accounts, your loved one's heirs might be left diving up your loved one's personal property rather than the financial assets found in these accounts.
Identify Real Estate Holdings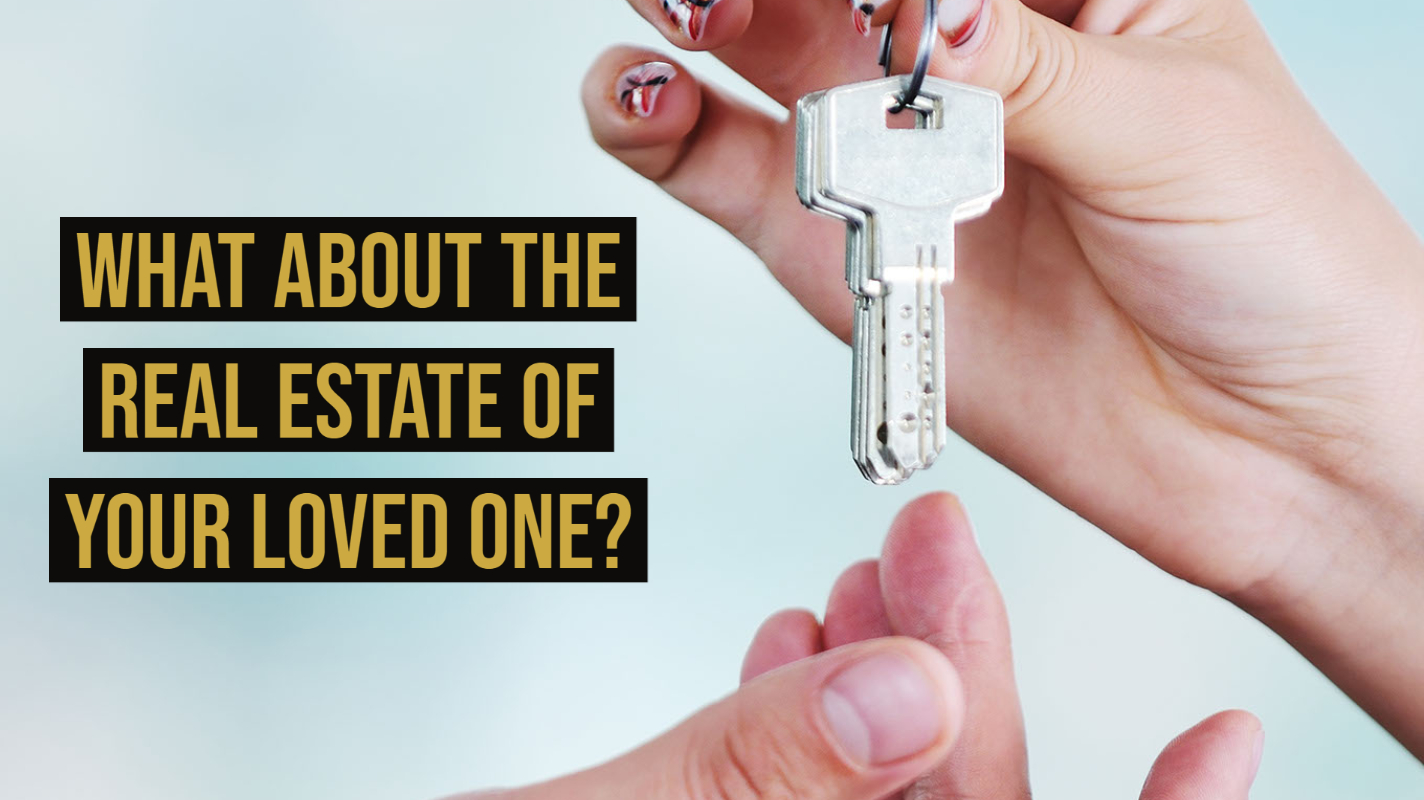 For most upper-class people, their property is both their biggest asset and biggest liability. For example, your loved one might own:
Their home
Rental homes
Vacant lots
Commercial property
Fortunately, real estate can usually be found if you know where to look. The county recorder's office keeps a book of all land transfers and deeds. This book is now digitized which makes it searchable and, often, available for free online.
Alternatively, your loved one might have a copy of the deed with their important legal documents. If you happen to find your loved one's stash of documents, you will likely find the deed to any real property they own.
Pay Your Loved One's Bills from the Estate
Unfortunately, when a loved one dies, there will probably be bills to pay. Some of the bills that might still be outstanding include:
Utility bills at their home
Medical and hospice bills
Loan payments
Mortgage or rent payments
These bills might be sizeable. For example, quality hospice care can make a family member comfortable near the end. However, hospice care can be expensive and insurance companies vary on how much of hospice is covered.
However, by having the executors of the estate pay the bills from the estate, the estate can avoid lawsuits or other legal action that can delay probate. This ensures that the estate is distributed to heirs in a timely way. Moreover, making sure your loved one's finances are in order can help your accountant close out your loved one's taxes while you focus on funeral preparation.
Meet with a Lawyer
The laws that govern trusts and wills is set by the states. This means that your loved one's state of residence at the time of death will probably determine which court conducts the probate process and the rules that will be applied.
To determine how your loved one's estate will be distributed, you will likely need to meet with a lawyer and an accountant in the state where your loved one lived. If you live in the same state, this should be easy. However, if your loved one lives in another state, you could be in for some travel and at least a few long phone calls.
Keep in mind that you do not need to use the same lawyer who prepared your loved one's will. In fact, you might choose to hire your own lawyer in case you need to file something in court during the probate proceeding. Your loved one's lawyer will likely represent the estate and the executors of the estate. If you have a disagreement with them, you will need your own lawyer to file something.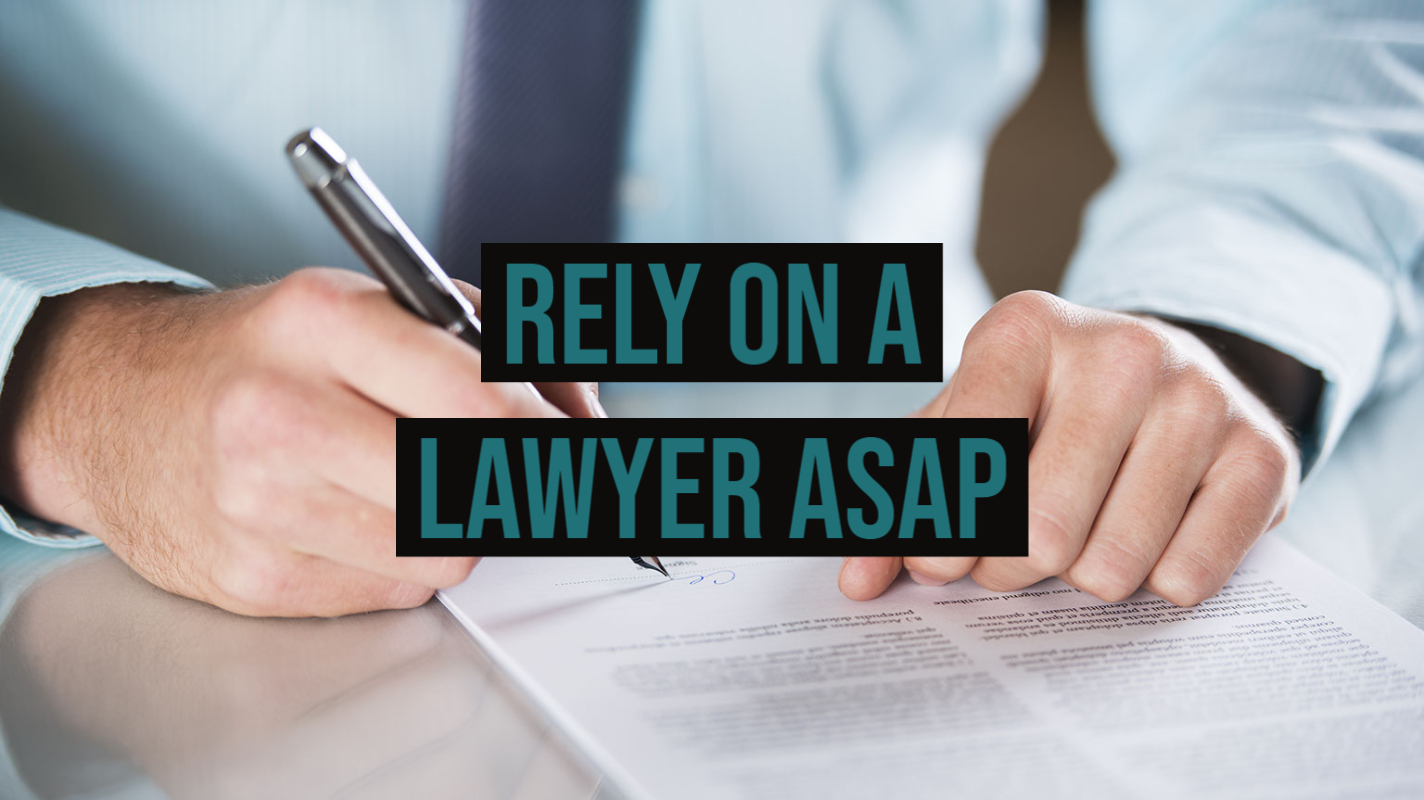 If you need a lawyer, look for someone who has a strong reputation and a personality you can work with. The number one source for finding a lawyer is a referral, so ask your friends, relatives, and other lawyers for a recommendation. For example, if you have been involved in a personal injury lawsuit recently, ask your car accident lawyers for a referral to an estate lawyer.
Hold the Funeral
The steps to take after a loved one dies that have been described above are mostly preparatory steps so you can actually get things done. For example, meeting with a lawyer, researching your loved one's property holdings, and searching for important documents are all done in preparation for a probate proceeding.
However, in the meantime, there are steps to take after a loved one dies that must be performed immediately, including the funeral.
Make sure your loved one is taken care of by the funeral home. If you are responsible for making the funeral arrangements, you may be asked to approve every step of the process, from preparing the body to choosing the funeral speakers. Make sure you let the professionals do their jobs. In other words, provide guidance without interfering.
For example, provide a photograph of your loved one to the funeral home so they can decide if deep skin cut treatment is needed to prepare the body for a viewing. Likewise, if your loved one left non-binding instructions, try to avoid second-guessing them and just let their preferences control how things are set up.
As a side note, keep in mind that during the COVID-19 pandemic, your loved one's preferences might have to give way to practical considerations. For example, your state might recommend against large gatherings. While this might limit the number of people who can attend the funeral in person, you should consider live stream funeral services so everyone who your loved one wanted to attend can be present virtually.
Provide Legal Notices
One advantage of using a funeral home to help you with the funeral arrangements is that they can also help you with the legal notices you need to make. Some of the legal steps you need to follow include:
Obtain a death certificate: The death certificate will be needed by a host of entities including the life insurance carrier, the probate court, and the banks where your loved one had accounts. The funeral home can help you get copies of the death certificate to assist you and your loved one's lawyers to wrap up the estate.
Notify the government: The Social Security Administration, the Veterans Administration, the Internal Revenue Service (IRS), and your state taxing agency may need to be informed of your loved one's death. If you do not know how to do this, you might consider talking to a tax lawyer, social security disability attorney, or VA attorney to help you file the necessary notifications. Bear in mind that this is a critical step. Failing to notify the government of your loved one's death could be a crime if your loved one was receiving benefits. Likewise, failing to notify the IRS or your local taxing agency of your loved one's death might result in extra taxes due.
Notify the insurance company: If your loved one had a life insurance policy, you will need to notify them of the death. You will likely find a copy of your loved one's life insurance policy with their important legal documents. If you cannot find it, your loved one's will might reference the life insurance policy.
Say Thank You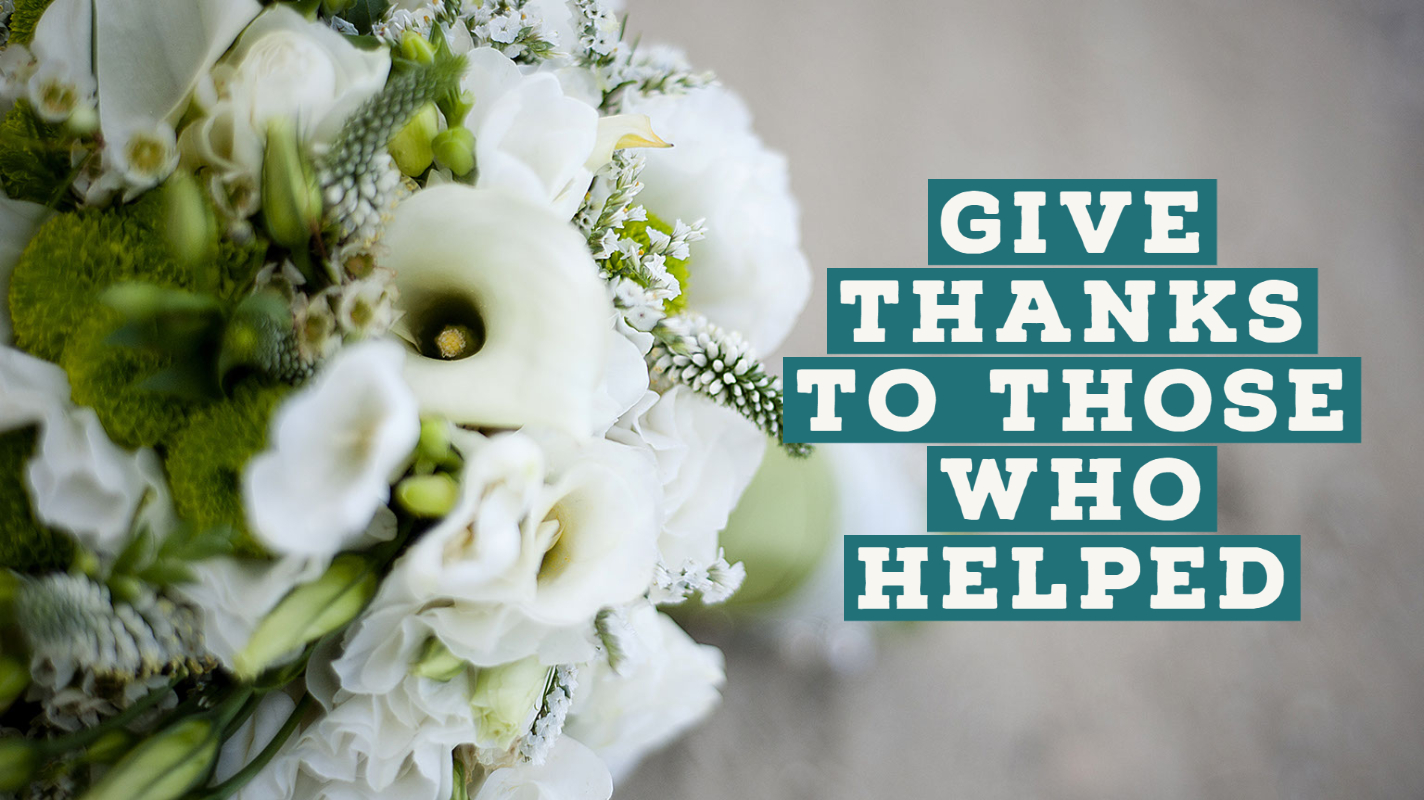 As you will see, the steps to take after a loved one dies will involve many other people. Make sure you show your appreciation for their assistance during this difficult time with a note or other small gesture. Some of the people to thank include:
The funeral home: Most of the steps to take after a loved one dies will be assisted and supported by the funeral home.
Anyone who attended the funeral: People who pay their respects should be acknowledged in some way. For example, holding a dinner after the funeral is a nice way to thank funeral attendees.
People who sent a funeral flower bouquet: For those who could not attend, but sent flowers, make sure you send a thank-you note. This lets them know that you received the flowers and that you appreciated them.
Doctors and nurses who cared for your loved one: If your loved one was under medical care when he or she died, make sure you thank the medical staff who provided care. In the age of COVID-19, the medical staff might have been the only ones there when your loved one died.
Your loved one's estate lawyer: After the probate has ended, you might want to send a thank you card to your loved one's estate lawyer. A good estate lawyer can not only help you move smoothly through probate, but also minimize taxes and avoid unnecessary costs and delays during the process.
The steps to take after a loved one dies can be difficult. However, getting them right can make the process of dealing with the death easier. Whether those steps are financial, legal, or emotional, taking care of those steps will help you through the grieving process while still meeting all your obligations and responsibilities.