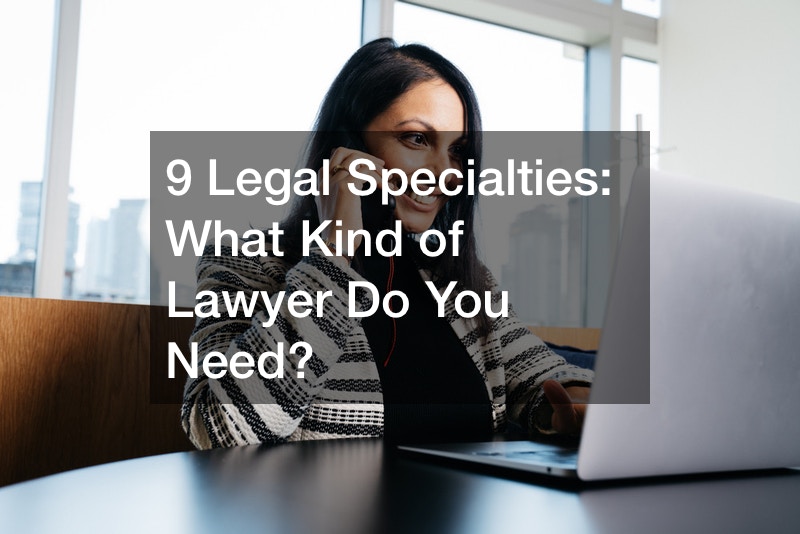 Lawyers make an incredible difference in our lives. That has been true for hundreds of years, it is true now, and it will continue to be true for the foreseeable future. Lawyers tackle everything from ground-breaking, history-making legislation, like the Scopes Trial to everyday matters, like bankruptcy and divorce.
Recently, attorneys vowed to fight for their clients who continue battling cancer after exposure to the Bayer-owned herbicide, Roundup.
Thus far, Bayer is refusing to agree to a big payout. Instead, the pharmaceutical giant is attempting to litigate cases separately, with hundreds of individual law firms. Clients' lawyers will not have it. "Trial lawyers opposed to the deal say that is an attempt to reduce liability and cost exposure and kick the can down the road, all for the sake of pleasing shareholders," PR Newswire writes.
The lawsuits follow reports showing a definitive link between the pesticide and non-Hodgkin's lymphoma as well as other types of cancer. The product is still on the market.
The majority of lawyers and clients involved in over 4,000 lawsuits agree that accepting any partial settlements may weaken the case against the company or otherwise call its legal liability into question. These lawyers are banding together to say that that is not acceptable.
Thankfully, the average person is not involved in Bayer's class-action lawsuit. That does not mean you do not need a lawyer. Lawyers make an impact — big or small — in the lives of many everyday people. Do you suspect that you stand to benefit from legal help?
Learn more about the most popular legal specialties and what sort of lawyer may be of assistance to you.
1. Business Law
Whether you have plans to start your own business in the near future, or you own a successful, thriving company, you can benefit from the services of a business lawyer. Business attorneys may help clients start a new business, resolve disputes, acquire a business, merge with an existing business, interpret corporate law policies and compliance issues, protect their intellectual property, or work out the nuances of franchising and franchise law.
Entrepreneur argues that is absolutely necessary for all companies — large and small — to work with a business attorney. "A good business attorney will provide vital assistance in almost every aspect of your business, from basic zoning compliance and copyright and trademark advice to formal business incorporation and lawsuits and liability," Entrepreneur writes.
The magazine urges business owners to take business litigation law seriously. The publication posits that it is best for businesses to have appropriate legal representation and legal counsel before potential conflicts and troubles arise.
Choose the legal professional who will best suit your company. Remember, there are plenty of legal specialties to choose from, even among those that fall under the umbrella of business law. For example, a contract lawyer is well-versed in drafting 100% legally compliant contracts with suppliers, clients, and customers. If you have recently opted to franchise your company, or you own a franchise, you can benefit from working with a franchise law attorney.
2. Criminal Law
While you may be least likely to anticipate needing the services of a criminal defense attorney, criminal defense attorneys are among the most sought-after professionals in the legal field. Criminal defense lawyers most commonly deal with clients who are suspected of driving under the influence (DUIs), although they may work with clients charged with any crime. Those crimes may include drug-related offenses, tax violations, fraud, or accusations of abuse or violence.
When you hire a criminal defense attorney, it is wise to pay close attention to his or her legal specialties. Often, professionals will focus on just one area of criminal law. For example, if you are charged with driving under the influence, it is best for you to work with a DUI attorney. Working directly with a DUI attorney incurs many possible benefits, like reducing bail, lowering legal penalties and fees, and settling your case without jail time. If it is your first offense, your lawyer will likely be able to negotiate a tradeoff, like community service or your active participation in a rehabilitation program in place of you going to jail.
3. Estate Law
Estate law is one of the most popular legal specialties, and you are extraordinarily likely to work with an estate lawyer at some point in your life. Why is that the case?
More and more people are catching on that it is wise — and often necessary — to leave a will. An estate lawyer will help you or your loved ones with all aspects of this process. That may include establishing a property power of attorney, discussing and determining how your physical estate will be passed on after your death or loved one's death, making final decisions about property taxes, and passing on any other physical or financial assets after one's death.
Like any other attorney, an estate lawyer can choose the legal specialty or legal specialties that best suit him or her. For example, some, like a wills and trusts lawyer, may focus entirely on the will writing and litigation process. Other attorneys may choose to narrow their focus to living wills, the selection of financial power of attorneys, or the appointment of healthcare power of attorneys.
4. Family Law
When it comes to popular legal specialties, family law may very well take the cake. Anywhere from 40 to 50% of marriages will end in divorce, according to Business Insider. More than half of divorcees, or 60%, are likely to file for divorce for the first time between the ages of 25 and 39, and "58% of Americans agree that divorcing is preferable to staying in an unhappy marriage," Business Insider continues. Unhappy couples with children are even more likely to divorce than their child-free counterparts. Sixty-seven percent of parents say it is important for them to divorce for the sake of their children rather than remaining in an unhealthy or unhappy marriage.
Family lawyers handle all aspects of divorce cases, help their clients reach child custody arrangements, help clients settle on fair spousal and/or child support payments when applicable, and assist with the legal red tape associated with adoptions. Family attorneys may help couples draft and finalize prenuptial agreements prior to getting married as well.
5. Personal Injury Law
What is a personal injury attorney? Personal injury is one of the most important legal specialties. However, it is also one of the legal specialties that the average person may know very little about. A personal injury attorney will help anyone who is demonstrably harmed by others' neglect, negligence, or faulty products and services. Personal injury law may encompass car accidents, truck accidents, motorcycle accidents, bicycle accidents, pedestrian accidents, or even aviation and boating accidents. It may protect customers from product liability, premises liability, slip and fall accidents, construction-related accidents, and animal attacks.
If you are a victim of any of the above circumstances, remember that you may be due additional compensation — or compensation that does significantly more than cover your medical bills. You may be able to sue for damages that cover your medical expenses, lost wages, emotional distress, pain and suffering, the worsening of your quality of life, and ability to work temporarily, semi-permanently, or permanently.
If you have been injured and someone else is at fault, schedule a consultation with a lawyer to see if you have a personal injury case.
6. Employment and Labor Law
An employment and labor law is exactly what it sounds like. You may work with an employment lawyer if you experience discrimination at work, sexual harassment at work, if you sustain injuries on the job, you are not paid fair wages, or if workplace conflicts require legal resolution. If you drive a company vehicle and get into a collision, working with an auto accident lawyer may fall under employment and labor law in instances like this one.
When you work at a company, you have rights as their employee. If you feel like your employer or fellow employees may be in violation of those rights, talk to an employment attorney.
7. Bankruptcy Law
Another one of the most common legal specialties is bankruptcy law.
Chapter 7 is the most common type of bankruptcy. "Chapter 7 is known as the 'liquidation bankruptcy' because it discharges most of your unsecured debt. That includes credit card debt, medical bills and personal loans," Debt.org explains. The American Bankruptcy Institute (ABI) reveals that Chapter 7 bankruptcies accounted for 63% of all bankruptcies filed in 2019. Among those who filed for Chapter 7, 94.3% were successful.
To increase your chances of successfully filing for bankruptcy, team up with a Chapter 7 bankruptcy lawyer. A bankruptcy lawyer will be able to walk you through all the requirements of the process. He or she will help you fill out all the necessary paperwork, provide all necessary documentation, and inform you of any court-mandated deadlines. If, on the other hand, you opt to go it alone and complete any part of the process incorrectly, the court may reject your claim. A successful claim will wipe out all eligible debts and give you a clean slate.
If repaying your debts is within your means — but you are still struggling to make ends meet — filing for Chapter 13 bankruptcy or coming up with a repayment plan to pay off your debts may be your best option.
8. Environmental Law
Some legal specialties that may go overlooked, like environmental law, are far more relevant than you might think. Do you have plans to start a business? Do you currently own and operate a business?
If the answer is yes, you may very well benefit from the legal services of an environmental attorney. An environmental lawyer is well-versed in pollution, waste management, and environmental law violations. This may come into play if your business takes advantage of any sort of mass manufacturing, third-party manufacturing, or international shipping.
States and the federal government lay out specific laws for what is and what isn't acceptable when it comes to the environment and manufacturing. An environmental lawyer can review your practices and ensure that they are in compliance with relevant laws and federal regulations. Further, if you ship any of your products internationally or import any products or supplies internationally, those international shipments are subject to the appropriate environmental laws as well. Once again, a lawyer will help you make sure that your shipping methods are legally compliant.
9. Health Law
Health law is one of the most diverse and far-reaching legal specialties. It may include healthcare fraud and abuse, antitrust measures, tax issues, patients' rights, and medical malpractice cases.
That means that lawyers within this discipline may help seniors who are the victims of healthcare abuse or fraud, they may break up prohibitively and dangerously large pharmaceutical companies, and they may help families navigate medical malpractice lawsuits.
Unfortunately, these legal issues are all too common. As many as 5 million aging Americans are victims of elder abuse every year, and medical malpractice is the third leading cause of death in the nation, according to the Journal of the American Medical Association (JAMA). Even so, unfortunately, up to 80% of medical malpractice lawsuits are unsuccessful or do not lead to a significant payout. To find out if you have a case, confer directly with a lawyer. Because these lawsuits so seldomly pay, attorneys will be very honest with you about whether you have a case — or substantial evidence of a case — on your hands.
There are hundreds of legal specialties out there. U.S. households commonly work with family lawyers, bankruptcy lawyers, business lawyers, and criminal defense attorneys. Find out what lawyers are the most appropriate ones to work with you and help you with your case.