3 Reasons You Should Consider Working With a Divorce Mediator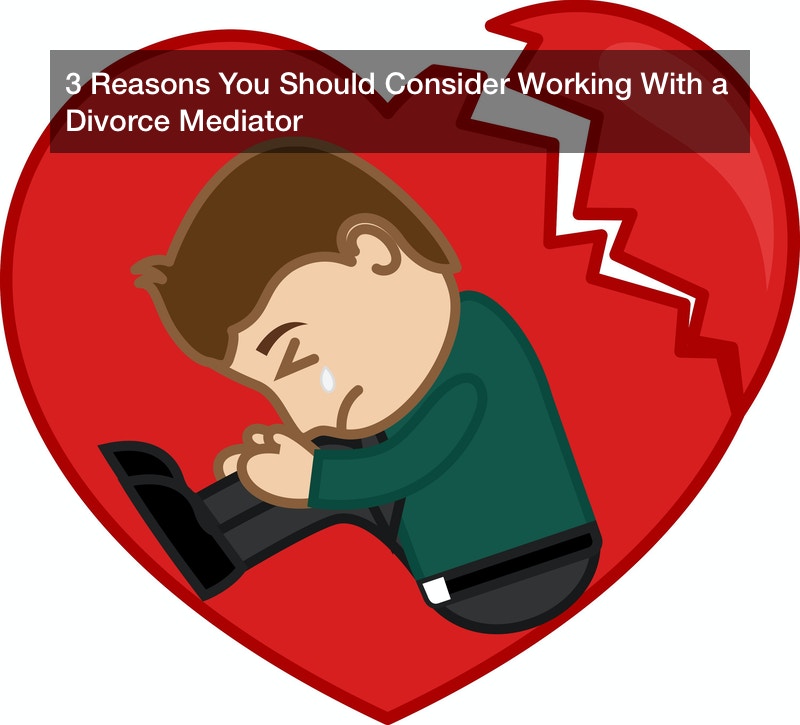 If you're planning on getting a divorce, it's important for you to know that litigation isn't your only avenue. In fact, it probably shouldn't be your only avenue if you want to go through the process as painlessly as possible. That's why it's a good idea to consider working with a divorce mediator. Let's review a few more reasons why divorce mediation is a good option.
Reducing Costs
One of the most prudent reasons to consider working with a divorce mediator is the opportunity to reduce the costs associated with your divorce. On average, divorce litigation in the U.S. can cost anywhere from $15,000 to almost $43,000. When you put numbers at the top of your priorities list, it just makes sense to look into divorce mediation services, which can cost a mere fraction of what standard divorce litigation would cost. While it's true that part of the mediation process requires funds for attorney services, there are no court battles or drawn-out disputes. In this case, less time means less money spent on your divorce.
Improving Communication
Promoting open communication between divorcing spouses can be tough. In fact, a lack of willingness to communicate with their spouse is typically what leads people down the path of divorce litigation. Fortunately, it's a divorce mediator's job to foster productive conversation between couples who are divorcing. While litigation can result in circular conversations that end up stalling the process of divorce, mediation can help guide conversations and ensure that they're effective in moving the process forward.
Protecting Children
If you and your spouse have children together, it's safe to say you want to do what's best for them. In many cases, divorce mediation can help protect your children by showing them that their parents are working together to come up with a solution that fits everyone best. If your children can maintain love and trust in both of their parents throughout the process of divorce, that's a big victory.
Divorce can be a tough process. If you're filing for divorce and you want to avoid the path of litigation, speak with a divorce mediator to see how they can help you.