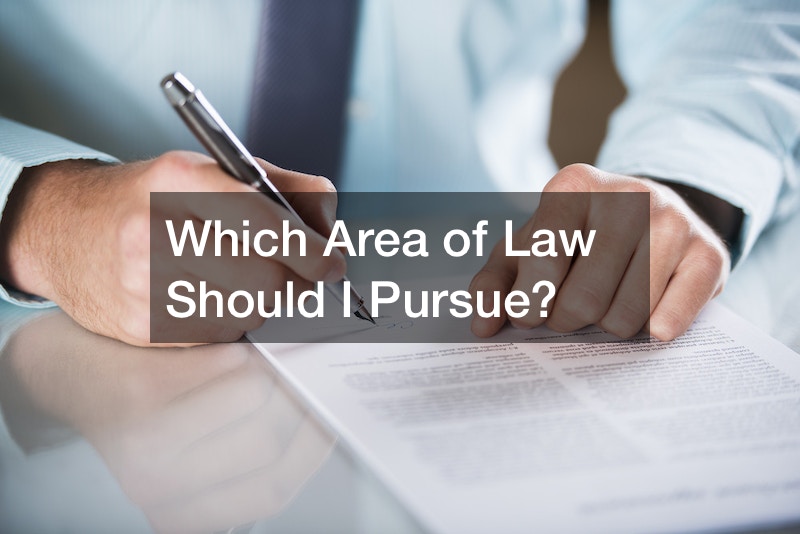 If you are interested in law, you may wonder, 'What lawyer should I be?' That's a tough decision that will require quite a bit of thought. You'll need to know which cases each type of lawyer handles, how much they earn, and how to pave the way to becoming such an attorney. Here's some information on different types of lawyers for you to review. You can choose one of these if the law is your passion.
Bankruptcy Attorney
A bankruptcy attorney is a great answer to the question, 'What lawyer should I be?' A bankruptcy lawyer helps people file for bankruptcy. This type of lawyer also tests prospective clients to see if they will qualify for different types of bankruptcy. For example, this attorney would gather a person's income information and let him or her know if they qualify to file Chapter 7 or Chapter 13. Chapter 13 bankruptcy is a type that requires a repayment plan and some payback, whereas Chapter 7 typically dismisses most qualifying debts.
Earning an education is the first step toward becoming a bankruptcy lawyer. This type of attorney usually has a finance, accounting, or law degree. The LSAT is a specialized test one must pass before becoming a bankruptcy attorney. Some individuals acquire interns so that they can get industry knowledge as well.
The final step before becoming an attorney is passing the state bar exam. Bankruptcy attorneys typically earn an average of $100,000 a year. However, this figure can fluctuate greatly depending on the economic status. Such attorneys may only earn $20,000 during some years and over $100,000 during others.
Because of their versatility, some people specialize in more stable fields besides their bankruptcy area. Family law and real estate are two secondary fields these lawyers usually specialize in because the income is typically abundant and steady.
Entertainment Attorney
An entertainment lawyer usually assists artists, actors, actresses, and other performers. These attorneys perform a broad range of tasks, from helping artists understand their contracts to negotiating their terms. They may also deal with intellectual property rights and help the artists to book shows and performances.
Anyone aspiring to become an entertainment law professional should obtain a bachelor's degree. Such a degree can be in one of many fields. Psychology, history, and business are examples.
The Law School Admissions Test is the next step toward becoming an attorney. The step after that is applying for law school to earn a Juris Doctor. After that, taking the bar exam is necessary.
The average annual salary for entertainment lawyers is $116, 000. Many make much more than that because they work with up-and-coming celebrities.
Probate Lawyer
When wondering, 'What lawyer should I be?' the subject of becoming a probate attorney might come to mind. A probate attorney helps families with matters regarding a deceased person's property and income. You might want to become this type of attorney if you're an empathetic individual who likes to help people cope with challenging situations.
The steps for becoming a probate attorney are about the same as with other types of attorneys. The difference is that you will need to learn the uniform probate code in your state. You'll learn all about estate regulations and laws to be well-versed in your practice.
To succeed in this field, you must be organized and have excellent communication and writing skills. You'll also need to be an active listener who knows how to solve problems when they arise. The average salary for a probate attorney is about $177,000 a year. That should be enough to care for yourself and your family and live comfortably if you want to enter this field.
Family Law Attorney
Family law is something to consider when asking yourself,'What lawyer should I be?' A family law attorney helps with various facets of household relations. This type of attorney is well-versed in child custody law and can help parents to create custody agreements. He or she can also assist one parent in obtaining custody of a child over the other parent.
Family law attorneys also handle cases that have domestic violence and restraining orders. Another area they cover is divorce and legal separation. These professionals earn a handsome salary because something always goes on in their realm of law.
The top 10 percent of family law attorneys earn more than $200,000 each year. They typically make that much because of the number of cases coming their way. If you're thinking, 'What kind of lawyer should I be?' this type is probably one of the most fruitful.
Becoming a family law attorney has the same process as becoming any other type. First, you'll want to earn a bachelor's degree in a related field. Then you'll need to take the LSAT exam to get into a reputable school. Once you pass your schooling, you can move on to taking the bar exam to get your law practice qualifications. From there, you can start applying to different law firms for work.
Personal Injury Lawyer
A personal injury lawyer is an excellent answer to the question,' What lawyer should I be?' This type of attorney specializes in helping accident and incident victims get the compensation they should receive. You most commonly hear of a personal injury attorney helping car crash victims. However, they also help victims of medical malpractice, animal bites, and faulty products that make people sick and give them long-term symptoms.
Personal injury attorneys can earn significant annual income because of the amount of the settlements they handle. They typically charge their clients contingently, meaning they don't pay until the attorneys win the case. That said, a general personal injury case can settle for hundreds of thousands of dollars, leaving the attorney with a handsome profit of 25 to 40% of that figure.
Some personal injury specialists try to settle the cases out of court to avoid long waits for the client and themselves. Such settlements can also expose the client to a very healthy paycheck.
This might be the right career move for you if you're a compassionate person who loves helping people to get what they deserve. Personal injury lawyers are dedicated to assisting people who need money to pay for their medical expenses, living bills, etc. They also help people who lose money due to the inability to work.
Most accident victims suffer stress because they can't work and must deal with income loss while they heal. It's a good direction to go in if you're a caring person or someone who has suffered from the aftermath of an accident.
Local Law Practitioner
The problem of 'What lawyer should I be?' can be solved by becoming a local attorney. Local attorneys are legal specialists with licensing or practices only in a specific area. You can be a local attorney in a variety of fields. For example, you could help people with bankruptcy, family law, or something else. You could get your education, go to law school, pass the bar, and then become a part of a small firm in your area. You may also want to consider opening up your own practice. You won't need much to be a local attorney who only cares for individuals in your immediate area. Local attorney salaries can range significantly. You can earn as little as $30,000 or over $100,000 yearly. It all depends on the field you work in and how many cases come your way in that field.
Becoming a local attorney might be a fantastic way to help the members of your community and feel a sense of purpose in what you do with your life. You might thoroughly enjoy the process of assisting people locally who need help in various facets of the law. You can choose from multiple types of legal areas. Choose what you're most comfortable with and answer the question, 'What lawyer should I be?' by getting your education as early as today.
Bail Bond Expert
Bail bonds might cross your mind as you think, 'What lawyer should I be?' The realm of bail bonds is another interesting topic to consider. Bail bond experts help defendants escape jail when they must pay bail. The court judges typically set bail bonds according to the defendant's criminal history, flight risk, and nature of the crime. These helpful bail bond agents pay for the defendants' bail so they can leave and go home while waiting for their court days. That way, they can take care of their families, report to work at their jobs, and handle their business with the attorneys who can help them with their cases.
Becoming a bail bond specialist has a different process than becoming an attorney. First, the person must read the bail bond policy for the state where they reside. The second step is obtaining the licensing or certifications necessary to become a bail bond specialist. Some states require such certificates, while others don't. You may have to take a test to obtain the credentials necessary to be a bail bond expert.
Tax Lawyer
A tax lawyer may answer the question, 'What lawyer should I be?' A tax attorney provides a wealth of tax services to his or her clients. Typically, they help individuals and businesses to fight tax issues when they don't do their taxes correctly and accrue interest. Tax lawyers might also work as consultants who talk to companies about how to ensure tax compliance.
To become a tax attorney, you will need to obtain a bachelor's degree, preferably in accounting or tax law. You'll also need to pass the LSAT, get a doctorate in law, and then pass the bar exam. This field option is excellent if you love numbers and law and want your client base to be versatile. Tax attorneys earn outstanding salaries that stay in the $134,000 annual income range. If this sounds like a yearly excellent figure, you may want to start your journey to becoming this type of specialist.
Defective Auto Repair Lawyers
Maybe you're considering dealing with the automotive realm as someone who handles defective cars. That's an excellent answer to your questions about, 'What lawyer should I be?' For example, you might want to become a Lemon Law attorney. The Lemon Law is a set of laws set in motion to protect people who buy used cars that aren't up to par. A Lemon Law attorney can help someone get compensation if a dealership or seller doesn't abide by the appropriate Lemon Laws.
Lemon Law attorneys make approximately $200 to $300 an hour. That can make the annual income fluctuate according to the number of cases that come the lawyer's way each year. To become a Lemon Law attorney, you must follow the same processes mentioned earlier in this text. The difference is that you must become well-versed in auto collision repair and consumer protection laws. This might be an excellent field for you if you are interested in protecting people and helping to keep them away from bad car deals. Thus, compassion and empathy need to be in your personality, along with diligence and dedication.
Many consumers are troubled when they find out they purchased a lemon. They are equally upset when the dealership does not follow Lemon Law guidelines properly. As a Lemon Law attorney, you can help these individuals fight off shady car sales and get compensation or replacement vehicles.
Notary Service Provider
A notary might interest you while you think, 'What lawyer should I be?' A notary is a person who notarizes legal documents so that they will be legal in the court system. This type of person isn't a lawyer, but they often help people who need to process legal documents. Notaries earn about $50,000 a year, depending on their location and how much business comes their way. Some earn more or less than that amount.
Each state has different requirements for becoming a notary. You may need to pass certain qualifications and take the required courses. Then you will need to complete an application and pay a filing fee. The notary job may be quite fulfilling if you like to help people achieve their legal goals.
Now you have a few ideas that answer the question, 'What lawyer should I be?' Think about what you read and decide based on what sounds like the best option.