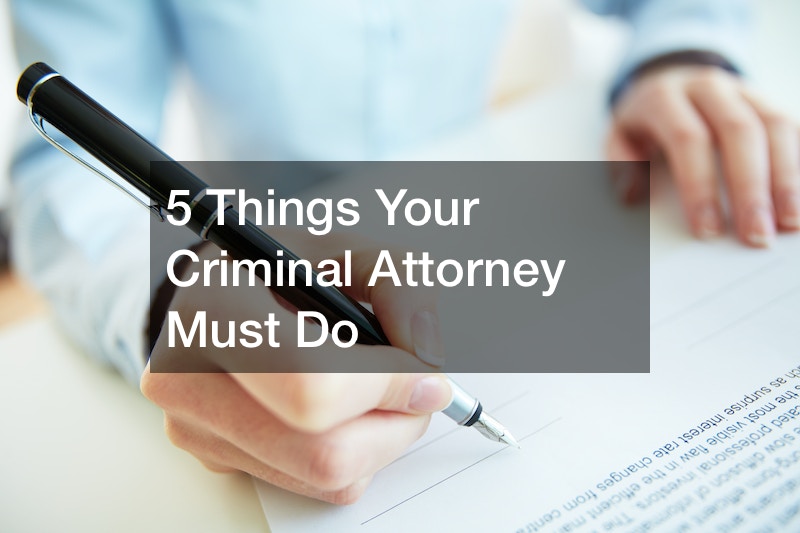 Once you have hired a criminal attorney, you might want to know what this attorney should be doing for you. Here are 5 things that a criminal attorney can help you with.
1. The attorney should be able to investigate the charges.
They should have access to police reports and any other evidence you may want to get access to and review. It will usually include details about when and where the crime occurred, who was involved in the crime, and what happened during the crime.
2. The attorney should be familiar with the state laws and explain them to you.
3. The attorney should be available to answer your questions. If you have questions or concerns, make sure to talk to your lawyer as often as possible.
4. The attorney should be willing to meet with you at least once before trial. This is important because it allows you to discuss your case before going to court.
5. The attorney should be ready to go to court on time. They should also ensure that you are prepared for your first appearance in court. The judge and prosecutor will probably ask you some questions, and the attorney should always be there to guide you.